Huashan Hospital affiliated to Fudan University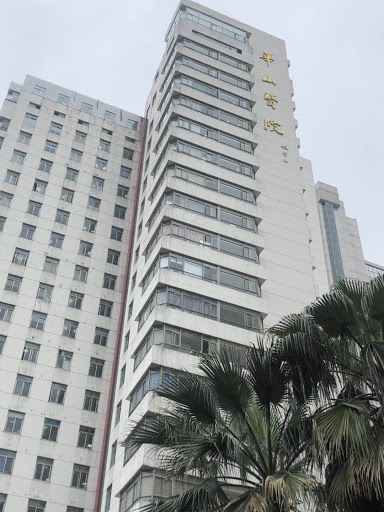 Huashan Hospital affiliated to Fudan University is located in Shanghai, covering an area of nearly 50 mu. Founded in 1907. It is a third-level comprehensive hospital integrating medicine, teaching and research,and a designated unit of medical insurance in Shanghai.
Department setting
The hospital has 10 key disciplines: neurosurgery, hand surgery, Neurology, Epidemiology, Clinical Integrated traditional Chinese and Western Medicine, Urology, Nephrology, Cardiovascular Department, Imaging Medicine and Nuclear Medicine, and General surgery. Orthopaedics, nursing, laboratory, key laboratory (hand surgery), key laboratory (antibiotics), endocrinology, neurosurgery, hand surgery, neurology, traditional Chinese medicine (lung disease), dermatology, urology, nephrology, surgery, gastroenterology, oncology, infection, rehabilitation medicine, sports medicine, medical imaging 20 key specialties. There are 7 clinical quality control centers in clinical pharmacy, neurology, dermatology, laser therapy, nuclear medicine, occupational disease diagnosis and neurosurgery, 1 WHO research and training cooperation center, and nearly 20 key laboratories, various research institutes and centers.
Medical facilities
The hospital has 1216 approved beds, equipped with high-definition PET/CT, 3.0intraoperative magnetic resonance, radiosurgery, gamma knife, 256rows of CT, SPECT, DSA, electron beam imaging system (EBIS), color Doppler ultrasound system, ammonia knife, ultrasonic knife, X-knife, shock wave lithotripter, linear accelerator and other medical equipment.
Gain Laurels
On December 4, 2018, it was announced by the National Health Commission as the first batch of multi-discipline tumor diagnosis and treatment pilot hospitals.
In September 2020, the Shanghai Municipal Party Committee and Municipal Government decided to award it the title of "Shanghai Advanced Group in fighting against COVID-19 epidemic".