Henan Cancer Hospital is a specialized tumor hospital, as well as a First-class hospital of Grade 3. It integrates medical treatment, prevention, scientific research, teaching, and rehabilitation.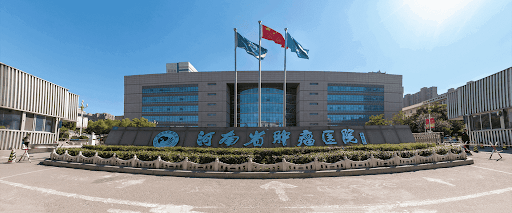 At present,there are currently 2,991 beds, 36 clinical medical technology departments, and more than 3,360 employees, of which 570 have senior professional titles, and 960 have doctorate and master degrees, 105 people are doctoral and master supervisors of Zhengzhou University. In addition, there are 34 experts enjoying special allowances from the State Council, as well as outstanding experts under provincial management, and provincial academic and technical leaders.
In the past 40 years, 4 national key clinical specialties and 21 provincial key clinical medicine (cultivation) disciplines have been established. Henan Cancer Center, Provincial Tumor Research Institute, Provincial Anti-Cancer Association, Provincial Office of Cancer Prevention and Treatment, Provincial Institute of Hematology and other province-level cancer prevention and research institutions are all set up here. At the same time, 19 provincial-level research, diagnosis and quality control centers, including the Provincial Tumor Diagnosis and Treatment Quality Control Center and the Provincial Tumor Disease Consultation Center, have also been established here.